Renee Orlando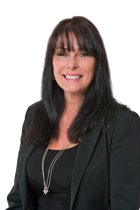 Phone:

7027688680

Fax:

8648959792
3165 N Hwy 14 Greer, SC 29651
Renee Orlando recently moved back to her home state of South Carolina after living in Las Vegas for 29 years. Renee wanted to get back home to friends and family.
Renee received her real estate license in 2007. She has had the fantastic opportunity to help multiple buyers and sellers throughout that time. Having worked as a realtor and as a salesperson for a home builder, she has a strong background in negotiating and understanding her clients.
In Renee's spare time over the last 12 years, she has volunteered for Bull Terrier Rescue Inc., helping dogs in Nevada find their forever homes. She was dedicating her time to fundraising, home checks, transportation for the rescues, fostering and creating relationships between owner surrenders and local shelters in need of proper placement. Always taking into consideration the best fit for the rescue and forever family to help ensure a successful placement.
One key to Renee's success is that her intention and driving principle are to treat you, the client, the way she would want to be treated, she uses this process in all aspects of her daily life.
Renee applies her strong attention to detail while always looking out for the best interest of her clients.